Mollydooker Wine Pairing Dinner With Luke Marquis | 25th Aug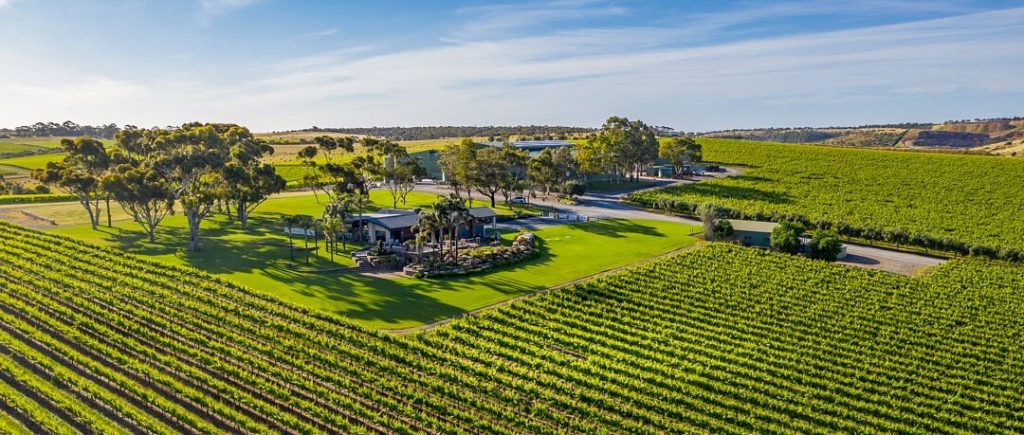 The world of Mollydooker where art blends with left-of-field agriculture to create wines of fantastical quality and incredible flavor. A producer who combines serious winemaking with a marvellous sense of humor, Sarah and Sparky Marquis founded this disruptive force within the fine wine world as relatively recently as 2006 to effusive yet divisive praise. From being newly graduated and newlyweds, they worked at Sarah's parents to, later on, invent and install Marquis Vineyard Watering Programme™. When they decided to create their own winery business, they figured that Mollydooker would be a fitting notion since "mollydooker" means left-hander in Australia, and Sarah and Sparky were mollydookers. Their drive announced them as Australia's winemakers of the year in 1999, and after that, the Mollydooker wines won many prestigious prizes and nominations during the years to come.

"Speaking of the inaugural vintage (2005) several years ago, Josh Raynolds (Vinous) wrote that the Mollydooker range was comprised of "the more bizarre wines I have ever tasted". Long before critical acclaim followed, and follow it did, curious oenophiles with a penchant for larger-than-life wines of raw power and exuberant fruit were joyfully delighting in the world of Mollydooker."

Mollydooker is famed the world over for their unrestrained ABVs, no added sulfites, and incredibly rich ripe fruit.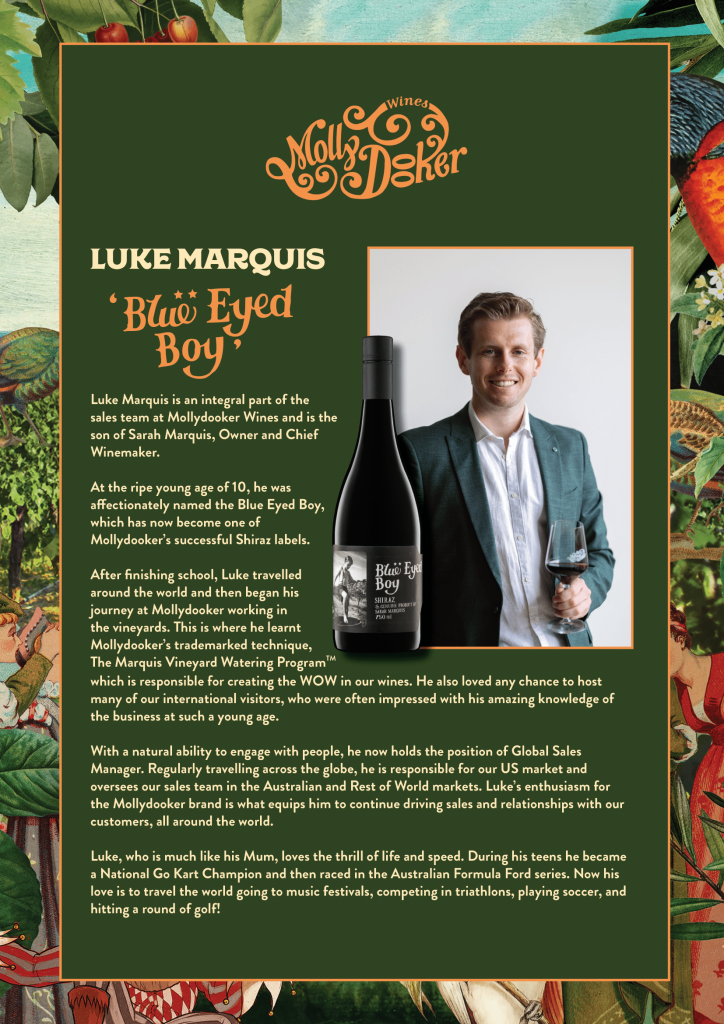 MENU
SNACKS
2019 Sparkling Verdelho, Euphoria
*
VENISON TATAKI
Oabika | Cavolo Nero | Radish
2019 Sparkling Verdelho, Euphoria
*
HOKKAIDO SCALLOP
Wani | Pumpkin | Bottarga | Spring Onion | Parsley Root
2017 Verdelho, Violinist
*
SAKURA CHICKEN BREAST
Samba Rice Risotto | Mushroom | Truffle
2021 Merlot, The Scooter
*
VINTAGE BEEF TENDERLOIN
Baby Carrot | King Oyster Mushroom | Koji
2021 Shiraz, The Boxer

*
CHEESE PLATTER
Fig Chutney | Assorted Nuts | Quince | Lavosh
2020 Shiraz Merlot Cabernet, Two Left Feet
In Collaboration with Water & Wine (S) Pte Ltd
Date: 25 Aug 2023
Time: 7 Pm
Price: $138 Nett Per Pax
Due To Limited Seats Available, Please Book Your Seats Early With Pre-payment.
For Reservation, Please Call 67454470 Or Email enquiries@waterandwine.net
Cancellation Policy Applies.