September Art Exhibition by HEYMIWA
Art Paintings Produced by Ms Tsuyumi Miwa
Visit Our Restaurant For Full Gallery
Interested to Purchase Any of our Exhibited Art Pieces or Looking for a Collaboration?
Drop an Email to yongchuen@alma.sg
Havana Side-Car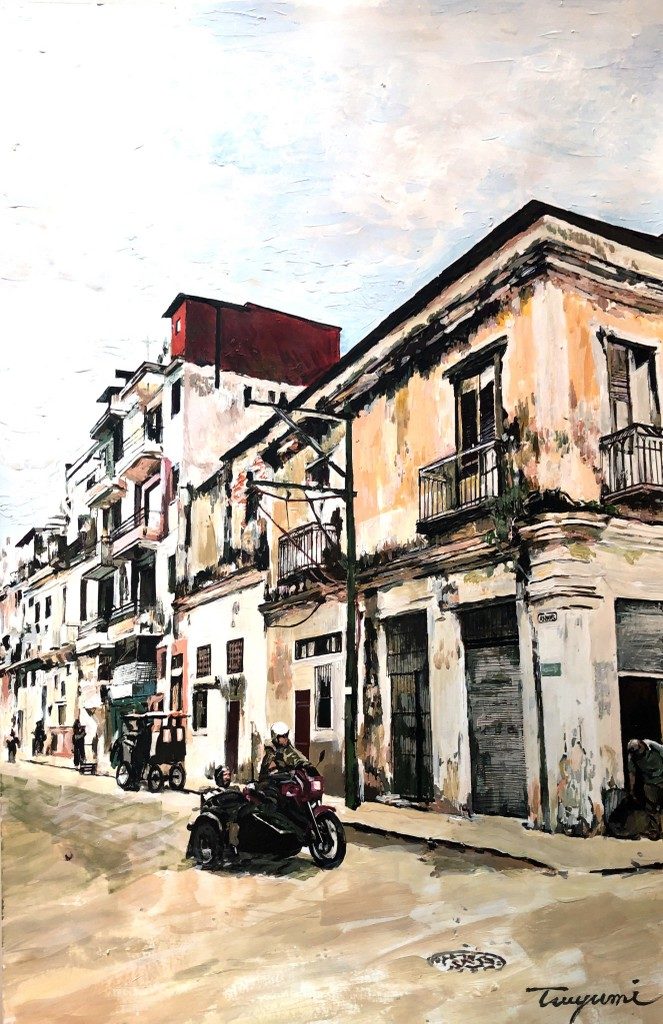 Havana is really like nowhere else. History may have told a story of highs and lows which has brought the city and its inhabitants to this point in time. There is an enduring pride from a depth of culture that radiates from its people and its buildings. Some streets seem close to dilapidation, but still stand proudly, bolstered by the grandeur of the historical architecture and strengthened by the fortitude of its residents. I fell in love with the city and wanted to depict the raw beauty of the city, rather than the groomed tourist icons.