Wine & Dine: 28 March: Enjoy the World-Renowned Blends of Bordeaux Wines with Curated Dinner
Menu
APERITIF
Champagne Henri Giraud Esprit
SNACKS
OCEAN TROUT
Sea Urchin | Vanilla | Passionfruit
ALMA TOAST
Foie Gras | Apple | Nori
SMOKED BARRAMUNDI
Irish Oyster | Barramundi | Celery
**
ANGUS 120 DAYS
Tartare | Seaweed | Bonito
Couvent des Jacobins Le Menut des Jacobins Saint-Émilion Grand Cru 2013
AICHI EGGS
Spinach | Pecorino | Red Wine
Couvent des Jacobins Saint-Émilion Grand Cru Classé 2013
PORK CHEEK
Celeriac | Coffee | Daikon
Couvent des Jacobins Le Menut des Jacobins Saint-Émilion Grand Cru 2015 
Couvent des Jacobins Saint-Émilion Grand Cru Classé 2015
IRISH DUCK
Gobo | Bamboo Shoots | Duck Jus
Couvent des Jacobins, Calicem – Saint Emilion 2015
VARIATIONS OF CHEESE
Couvent des Jacobins, Calicem – Saint Emilion 2015
***
All Tickets Have Been SOLD OUT. Thank You So Much For Your Support!
$298 nett per pax

A Selection List of Wines is also Available at a Special Takeaway Rate, Check Out "HERE".
First Seating: 6 pm, Last Seating 730pm.
A $100 Deposit Per Pax is Required to Secure Your Table.
We Hope to Seek Your Understanding.
For Reservations, Call Us at 6735 9937 or Email: reservations@alma.sg
If You Are Not Able to Reach Us, Please Submit via our "RSVP Page".
For PayNow, Our UEN Number would be 201437207MSGD (Vino Vovo Pte Ltd).
For Bank Transfer, DBS Current Account 1009033398, Swift Code: DBSSSGSG, Bank Address: 302 Tanglin Rd Singapore 247971.
Latest Dine-In Regulations by the Government Applies.

Restaurant Alma reserves the right to amend all the T&C without prior notice.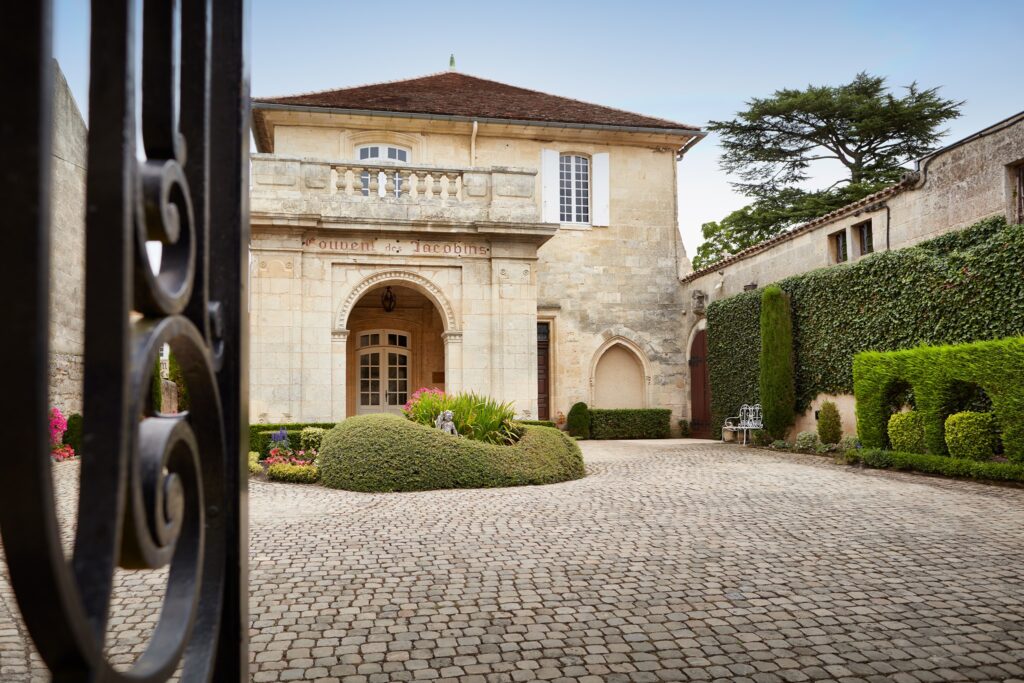 About The Winery
Couvent des Jacobins has spent almost 7 centuries celebrating winemaking, an exceptional terroir, and the great tradition of the Classified Growth wine estates of Saint-Émilion, a unique UNESCO World Heritage. The wines from the Domaine are now officially 'Organic-Farming' certified since vintage 2020.