Father's Day Gift Sets Special For Pre-Order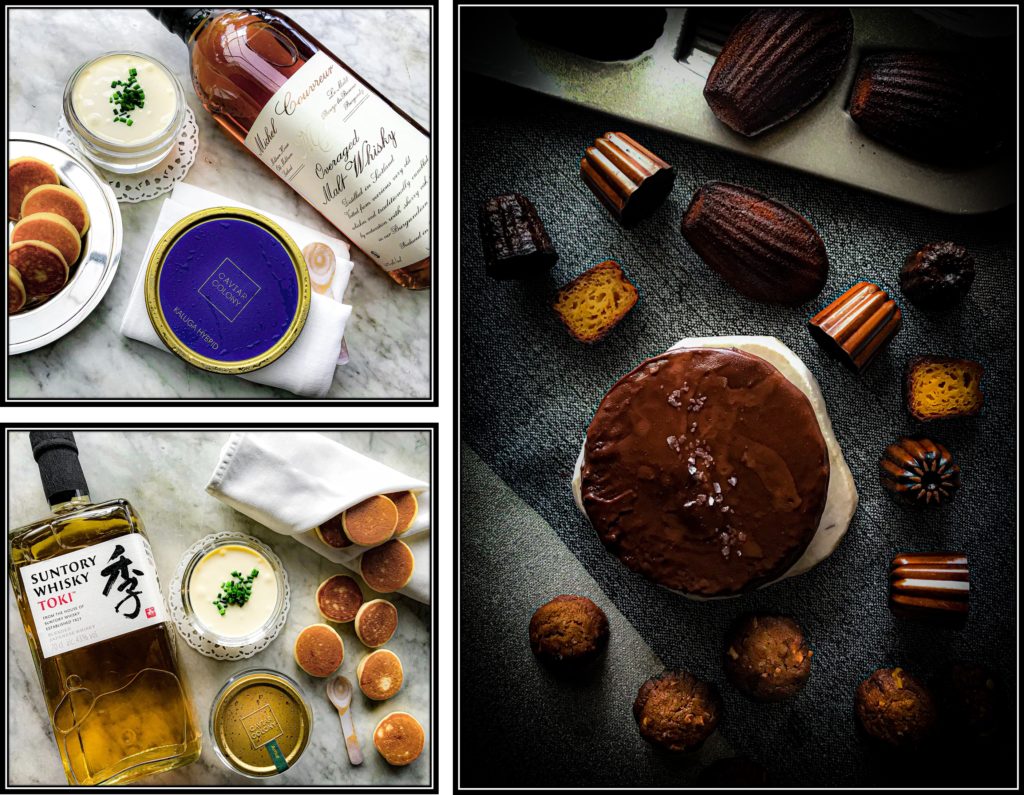 Kaluga Hybrid Caviar by Caviar Colony, Homemade Potato Blinis, Fresh Creme Fraiche and Chives, Michel Couvreur Overaged Malt Whisky (100g U.P $638++), Now: $368+
The Kaluga Hybrid Caviar has a mild, earthy flavour with hints of mushroom, a gentle tag, and a subtle bitter finish.
Michel Couvreur Overaged, Malt Whisky Scotland 43% alc/vol

A vat of single malts aged between 12 and 20 years in Pedro Ximenez casks. Brassy/gold appearance. Soft vanilla and malt on the nose. Some attractive dried fruits adding depth on the second inspection then more cereals and finally, fruit and nut chocolate. Immediately captivates with its svelte, cream – textured entry; lovely integration and balance with fruit and nut flavours augmented by buzzing spices. Shows good persistence.
Amur Caviar by Caviar Colony (100g), Homemade Potato Blinis, Fresh Creme Fraiche and Chives, Suntory TOKI Japanese Blended Whisky (100g U.P $638++), Now: $368+ and 30g U.P $288++), Now: $178+
The Amur Caviar has a nutty and light, buttery flavour with a long, briny finish.
Suntory TOKI Japanese Blended Whisky
Toki is a blended whisky from Suntory's three distilleries: Yamazaki, Hakushu, and Chita. This is a round and sweet blend with a refreshing citrus character and a spicy finish. 'Toki' means 'time' in Japanese. Toki has a different composition to its sister blend, Suntory Hibiki, and its main components are Hakushu single malt and Chita grain whisky. 'Toki' means 'time' in Japanese. Toki has a different composition to its sister blend, Suntory Hibiki, and its main components are Hakushu single malt and Chita grain whisky.
Valrhona France Chocolate Party – $68+
Rich and Velvety 64% Dark Chocolate Fudge Cake (700g), Brushed with Gula Jawa and Layered with Hojicha in French Butter Cream. You can also "Design" Your Wish For Him on the Cake Itself.
Indulge Further with 70% Chocolate-Rum Madeleines (8 pcs), Jivara 40% Chocolate Canelés (5pcs) and 160g of Melt-In-Your-Mouth Dulcey 32% Chocolate Cookies.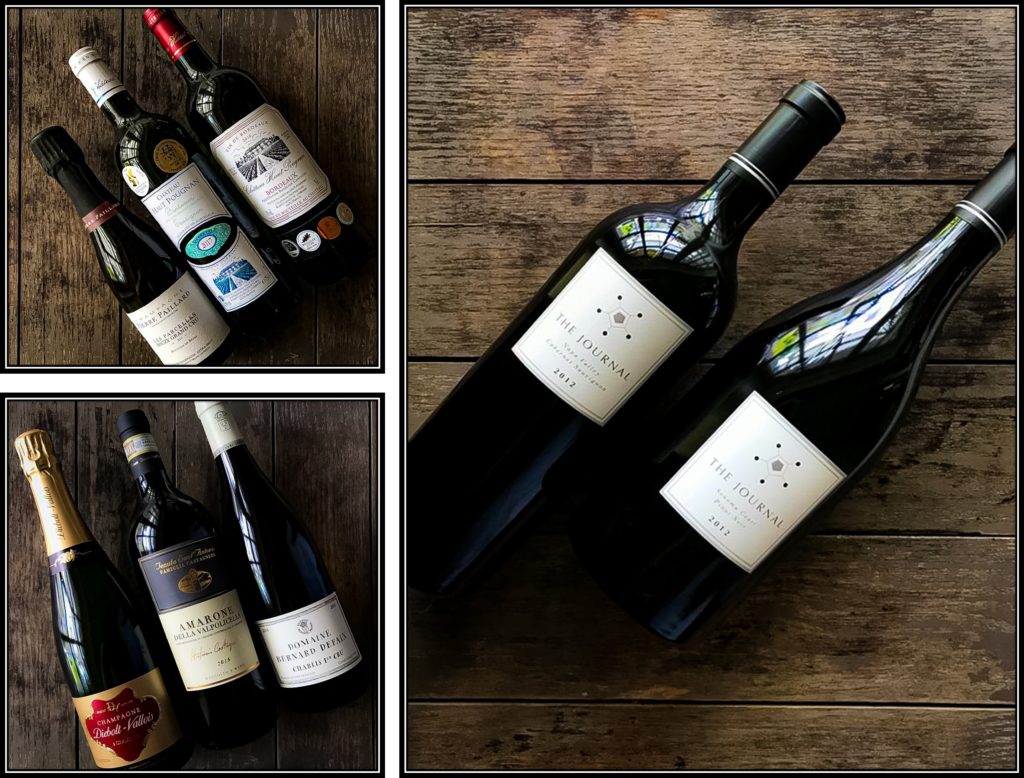 Celebrative Combo Set A (bottom-left): $298+
Diebolt Vallois NV Champagne – Wine Spectator: 92 pts Like an orchard in late spring, this blends floral and fruit notes of ripe apple, white cherry, and apricot. There's a firm backbone of zesty acidity and underlying minerality, with a lingering hint of ginger on the finish.
Domaine Bernard Defaix Chablis Premier Cru NV – This wine shows mineral aromas reminiscent of gunflint, and overall is a balanced, layered, and beautiful wine.
Amarone 'Campo dei Gigli' Tenuta Sant'Antonio 2015 – Austere and intense still red wine, with fruity and spicy aromas and a savory and well-balanced personality. Aged for three years in barrel.
Celebrative Combo Set B (top-left): $128+
Pierre Paillard NV 375ml Champagne Racy – With a tightly knit palate of apricot, chalk, lemon zest and biscuit flavors, featuring a vivacious, lacy mousse. Well-balanced, with a clean-cut, minerally finish.
Chateau Haut Pougnan Blanc Bordeaux France – A ripe wine. Has rich apricot and pear flavors. Acidity adds a fresh bite and gives the wine an extra depth of flavour. Drink now.
Chateau Haut Pougnan Rouge Bordeaux France – The wine is predominantly Merlot (50%) & Cabernet Sauvignon (40%) with Cabernet Franc in support in a classic red Bordeaux blend. Lovely soft bramble fruit flavour with vanilla notes from time spent aging in oak barrels.
Premium Journal "Private label" Wines – Recommended by Our Sommelier, Saravana, Father of Two Kids to All Fathers. Limited Stocks at Only $255 Nett Instead of Usual $340.26 Nett for 2 bottles.
Burgundy produces Great Pinot Noir. The growth of Pinot Noir in other places such as Oregon and Sonoma Coast are also as Awesome.
The 2012 Journal Pinot Noir Sonoma Coast has a style of full-bodied in his category; Blackberry, Cherry, Mild Earthy Nose with Silky and Elegance Fruit Finish. An Expression of Sonoma Coast Style. He also had a Great Length and Balance Acidity.
For the 2012 Journal Cabernet Sauvignon Napa Valley, it mainly comprises of Cabernet Sauvignon. Has a deep colour of dark red. It's bold, full-bodied, very well balance tannin and jammy fruit forwards Mocha. Smokiness can be detected and has a long finish. You can either drink by itself or pair with food.
To order, Go Back To Our Ordering Platform: "HERE"
Should You Need Assistance, Please Contact Us via Watsapp/Call: +65 9119 8928